Sam Gipp has recorded a very nicely done video that is simply filled with errors--errors historical, errors logical, errors factual, errors biblical. Let's begin the process of setting the record straight.
Part 2
Continuation of our response to, and rebuttal of, Sam Gipp's KJV Only presentation.
Part 3
Listen to Dr. White debate King James Onlyists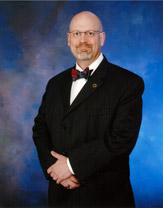 James White is the director of Alpha and Omega Ministries, a
presuppositional apologetics
organization based in Phoenix, Arizona. He received a BA from
Grand Canyon College
, an
MA
from
Fuller Theological Seminary
, and a
ThM
, a
ThD
and a
DMin
from Columbia Evangelical Seminary (formerly Faraston Seminary),
[1]
an
unaccredited
distance-learning school. He has served as a professor of
Greek
,
Hebrew
,
systematic theology
, and various apologetics topics at
Golden Gate Baptist Theological Seminary
's extension campus in Arizona and the Columbia Evangelical Seminary.
[2]
He is also a critical consultant for the
Lockman Foundation
's
New American Standard Bible
.
[3]
White is an avid debater, having participated in over 100 public moderated debates,
[4]
covering topics such as
Calvinism
, Roman Catholicism,
Islam
,
Mormonism
, the
King James Only movement
,
Jehovah's Witnesses
, and
Atheism
. His debate opponents have included scholars such as
Bart Ehrman
,
John Dominic Crossan
, and
Marcus Borg
and popularizers such as
Dan Barker
and
John Shelby Spong
.
[5]
White has also been an elder of Phoenix Reformed Baptist Church in Phoenix, AZ, since 1998.
[6]
He is married to Kelli and they have two children; a son called Joshua and a daughter called Summer. He also has one granddaughter called Clementine born in December 2012.
[7]